I'm just getting my bearings with the InvenioILS project, and… wow! It looks amazing. I'm having a bit of trouble getting up and running with it hosted on an Ubuntu 20.04 server. When I ran the steps described in the Preview - Documentation documentation, I did end up getting a frontend up, but it didn't seem to be working correctly. (Note the Network Error description in the image below)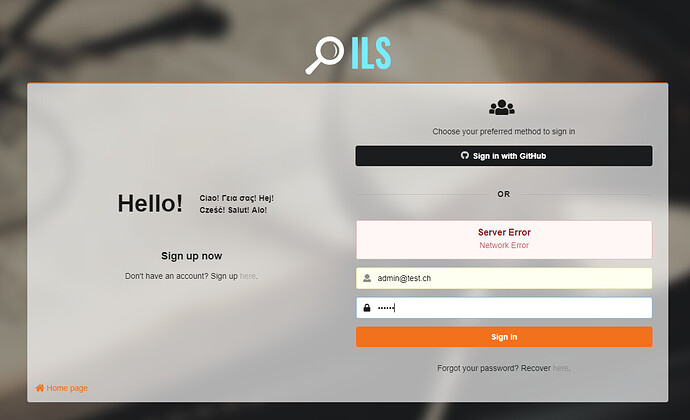 So my question is this: Is the described docker-compose file set up for "production"? Or are there other steps that need to be taken to make all the digital-plumbing connect?
Thank you! I'm so excited to get started with using this project. It looks marvelous!